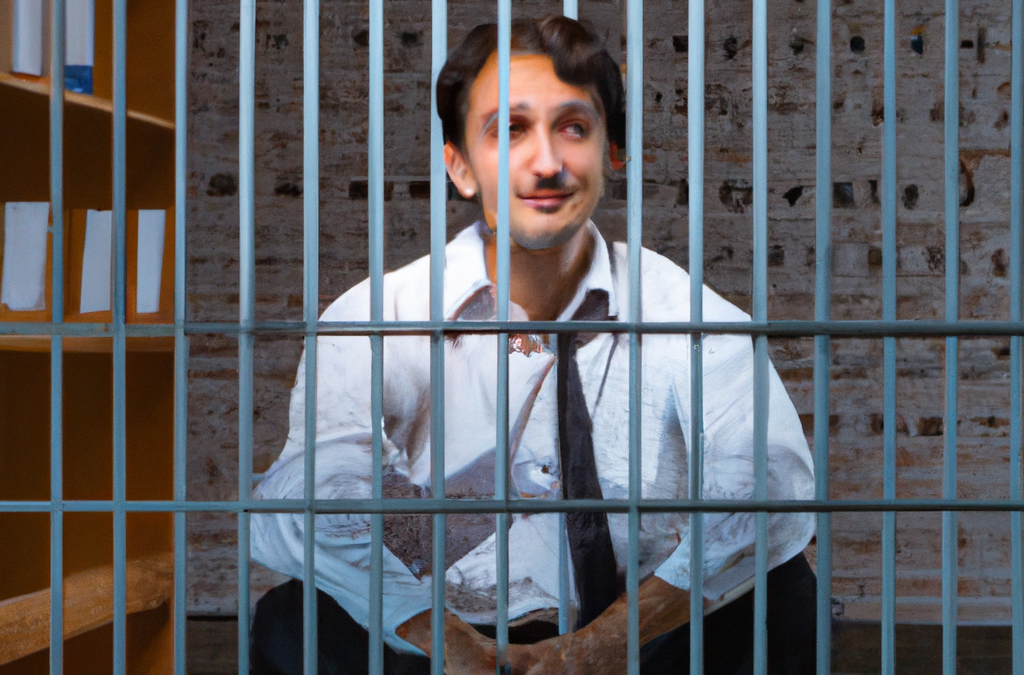 The Federal Trade Commission would like to preempt state law and make most noncompetes illegal as a matter of nationwide federal law. In January it began a rulemaking toward that end. See The FTC: Noncompete Agreements Must Go.
But that doesn't mean you shouldn't be looking over your shoulder now. The FTC may be coming for you, especially if you're a large company that uses noncompetes abusively and without legal justification.
The reason for this is that, in addition to its rulemaking, the FTC has brought several cases charging companies for imposing abusive noncompetes on employees. 
Shortly before it issued its notice of proposed rulemaking the FTC announced that it had taken legal action against several companies to stop them from enforcing noncompete restrictions. These cases are the first time that the FTC has filed suit to block noncompete agreements.
It's no secret that some companies abuse noncompetes – they use them to control low-wage, unskilled employees, where there can be no legal justification for the use of noncompetes. This has caught the attention of the FTC, which contends that the use of noncompetes can violate Section 5 of the Federal Trade Commission Act, 15 U.S.C. § 45, which prohibits "unfair methods of competition."
The FTC initiated two groups of cases.
FTC v. Prudential Security, Inc. (complaint). In this case Prudential, and a related company, required security guards to sign two-year noncompete agreements. The low-wage unskilled employees were subject to a $100,000 liquidated damages clause if they violated the noncompete.
This is the kind of noncompete that gives noncompete agreements a bad name. The security guards are unlikely to possess confidential information or have customer good will – the two justifications for noncompetes. The employees could not negotiate the agreements, and Prudential brought lawsuits to enforce them. It continued to require employees to sign them even after a court declared them unenforceable. 
And, I've seen a lot of noncompetes, but I've never seen one that contains a liquidated damages clause, much less a $100,000 liquidated damages clause. 
The FTC alleged that "Any possible legitimate objectives of [Prudential's] conduct . . . could have been achieved through significantly less restrictive means, including, for example, by entering confidentiality agreements that prohibited disclosure of any confidential information."
Ardagh Group and O-I Glass. (complaint). FTC complaints against Ardagh Group and O-I Glass – two large glass beverage container manufacturers – followed a similar pattern. Both companies required over 1,000 employees to enter into noncompetes. However, the focus in these cases was the use of noncompetes in concentrated industries, rather than using them against low-wage employees, as in the Prudential cases. In bringing these actions the FTC emphasized that the "glass food and beverage container industry in the United States is highly concentrated," and "it is difficult for new competitors to enter the market in part because of the need to find and hire people who are skilled and experienced in glass container manufacturing." (link)
All these companies quickly folded in the FTC actions, entering into Consent Decrees that voided their noncompetes and required them to inform all employees who had entered into noncompetes that they were no longer enforceable. In fact, the FTC announced the cases and the Consent Decrees at the same time.
And, there's every reason to suspect that the FTC is not done – it's likely that it is investigating other companies and considering more noncompete enforcement actions. Against this backdrop companies should assess their noncompete agreements and ensure that they are legally justified. 
***
Coda: These cases, along with the noncompete rulemaking, have really shaken up things at the FTC. The Commission is composed of five Commissioners. One seat is vacant, and the remaining four seats are held by three Democrats and one Republican. The Democratic Chair is Lina Khan, the outspoken, controversial "hipster" antitrust advocate and author of the influential law review article, Amazon's Antitrust Paradox. The only Republican Commissioner, Christine Wilson, has been an outspoken critic of the Commission's actions in several enforcement areas, including noncompetes – to the extent that she has announced that she will soon resign from the FTC. Why I'm Resigning As An FTC Commissioner ("This proposed rule defies the Supreme Court's decision in West Virginia v. EPA (2022), which held that an agency can't claim 'to discover in a long-extant statute an unheralded power representing a transformative expansion in its regulatory authority'").
FTC Cracks Down on Companies That Impose Harmful Noncompete Restrictions on Thousands of Workers