The scope of copyright law is vast – it protects traditional art forms such as books, music, photos and paintings, but also covers more exotic forms of expression, such as computer software, choreography, literary and movie characters (Batman, James Bond) and even useful objects (product and clothing designs).
However, it can be difficult to determine whether a particular work is protected by copyright due to the passage of time or failure to comply with once-essential "formalities." Many people know that under current copyright law a copyright lasts for the "life of the author plus 70 years" or, if the work was created by an employee and is a "work for hire" 95 years from publication. Unfortunately, for older works it's not that simple – duration is complicated by the fact that as Congress has increased the term of copyright protection for new works it has had to struggle with readjusting the term for older works, leading to a series of arcane retroactive rules that control the copyright status of what have come to be known as "orphan works."
THE FOUR COPYRIGHT ERAS
There are four major time periods – four "eras" – that need to be considered when determining whether a work is protected by copyright or has entered the public domain.
THE FIRST ERA: Pre-1923
Although all works published before 1923 are in the public domain today, historical context is helpful to understanding copyright duration. To find that we have to look back more than a century, to the Copyright Act of 1909. Relatively speaking, copyright protection was short then. Between 1909 and 1923 works registered with the Copyright Office were protected for 28 years from publication.
At the end of the 28 year term the owner had the option to renew the copyright. If the owner renewed protection was extended for a second consecutive 28 year term, known as the "renewal term". Thus, with renewal works could be protected for a total of 56 years. Congress has not extended the copyright for pre-1923 works, and therefore they are in the public domain whether their copyright lasted 28 or 56 years.
THE SECOND ERA: 1923 – 1963
In 1996 Congress passed the Copyright Term Extension Act, which became effective in 1998. This law increased the copyright term for works published after that date. At the same time it reset the term for works published between 1923 and 1963. Works whose registration was still in their first term or had been renewed (by then the renewal term had been extended to 47 years, extending the full two terms to 75 years and making it possible for works published in 1923 to remain protected in 1998) were given a new life – 95 years from publication. This created a 20 year "gap" during which works that would have entered the public domain in 1998 were protected for an additional 20 years. However, the 20 year period has lapsed, and these works have been falling into the public domain annually each year since 2019. Works published in 1923 entered the public domain on January 1, 2019, works published in 1924 in 2020, and so on. To date works published in 1923, 1924, 1925 and 1926 have entered the public domain. This process will continue until 2057 when, finally, works published in 1961 will enter the public domain.
THE THIRD ERA: 1964 – 1977
The third major era covers the years from 1964-1977. Once again, when Congress changed the rules in 1998 it changed the term for these works retroactively. Works published during these years are protected for 95 years, and there is no registration or renewal requirement. Thus, a work published in 1964 will fall out of copyright on January 1, 2059, works published in 1965 in 2060, and continuing until 2072, when the final cohort – 1977 works – will lose protection.
THE FOURTH ERA: 1978 – PRESENT
Works published after January 1, 1978 are protected for the life of the author + 70 years or, in the case of works for hire, 95 years. Works for hire – works created by employees – are a large share of copyright-protected works. For example, all Hollywood movies are works for hire, and therefore a movie released in 2022 will be protected for 95 years, until 2117.
The "life + 70 years" term has the potential for even longer duration for works that are not works for hire – the 30 year old author of a book published today might live another 60 years, to age 90. That 60 years, plus 70 years following the author's death, could result in the work being protected for 130 years, until 2152. This will be true even if the author sells or assigns the work – the life of the copyright continues to run based on the life of the author, even after the author no longer owns the copyright.
ORPHAN WORKS – DETERMINING WHETHER A WORK IS PROTECTED CAN BE DIFFICULT
As this trip through history shows there has been a slow but continuous expansion of copyright duration from 28 years in 1909 to potentially well over 100 years today.
However, the fact that Congress has enacted rules retroactively can make it difficult to determine whether many older works are still under copyright. Owners can't be identified or located and registration records are imperfect – it can be difficult to determine whether the author complied with mandatory registration and renewal requirements, or even who owns the copyright today. A copyright may have been lost based on publication without a proper copyright notice (notice was mandatory before 1977). The Duke Law School Center for the Study of the Public Domain reports that most older works are "orphan works," where the copyright owner cannot be found at all.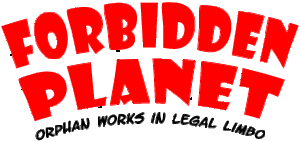 Nevertheless, potential users of orphan works cannot blame inefficiencies in the system – the obligation to perform thorough research and "clear" a work rests with those wishing to use these works. Failure to do so could result in an expensive claim of copyright infringement.
Caveat lector: Copyright duration is an exceedingly complex and technical topic. This article should be viewed as a high-level summary of copyright duration for U.S. law. There are legal requirements beyond the rules described here.